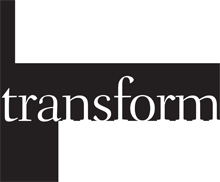 Transform Magazine: Designate designs branding and visual identity for new lithium company – 2021
[ad_1]
Australian corporate branding and communications agency, Designate, developed the name, branding and visual identity of Allkem, one of the world's largest lithium companies.
Allkem was formed in 2021 from the merger of Galaxy Resources and Orocobre Limited, and now aims to produce and develop sustainable lithium products across the world.
The project included a complete new corporate website and a dedicated digital branding center and guidelines for launching the new entity. Designate's process began with an in-depth brand audit of each company and its global competitors, coupled with collaborative brand workshops to gather insight into the lithium market.
After obtaining this initial information, Designate proposed the new name. Allkem aims to position the brand as a pioneer in chemistry and foster links with its stakeholders to help the world build a more sustainable future. The idea of ​​collaboration is also summed up in the slogan "Together, let's go further".
"Allkem is not just a lithium company that does great things, but a community that comes together with the goal of creating a better future. This concept drove the visual identity and led us to create a symbol that represents key aspects of the business, working harmoniously with the intention that "Together we go further," says Maddie Allington, designer at Designate.
The idea of ​​cooperation is further reinforced in the visual identity system, in particular in the new logo, which is designed to be flexible in its application to allow the brand to communicate with different audiences on multiple channels. The brand symbol was designed to be used as a lens to highlight and amplify content, or as a holding device to combine images of Allkem's operations and communities.
"The concept of the logo was inspired by the Venn diagram. It represents a balance between people, purpose and planet, which enables Allkem to create a better future, "said Gareth Procter, Creative Director at Designate.
The bold color choice aims to differentiate Allkem from its competitors, establish market recognition and create impact for the new brand. The bright purple palette with a contrasting coral pink signals that the brand is a non-traditional operator, looking to challenge the status quo with an innovative mindset and a progressive outlook.
Likewise, the typography, Halyard, was also chosen because of its distinctiveness and unique characteristics. The font has a wide range of functional uses, allowing it to perform well in both large and small sizes, each amplifying its functional capacity and aesthetic appeal.
[ad_2]