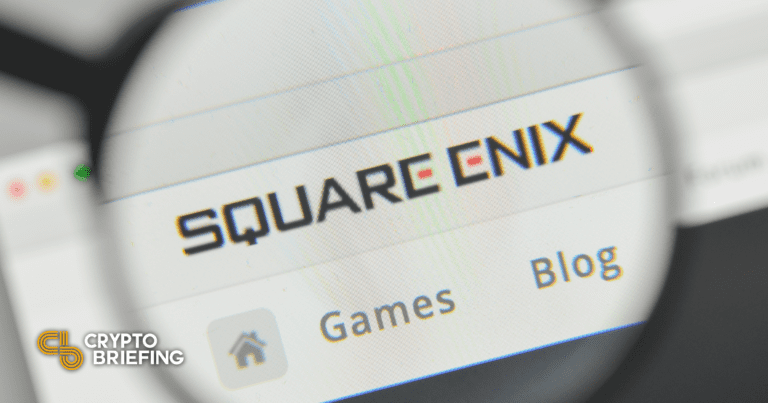 Square Enix announces Blockchain and NFT strategy
Key points to remember
The CEO of Square Enix announced that the games company has a strategy for NFTs, blockchain games and the metaverse.
President Yosuke Matsuda called 2021 the "first year" for DTVs and suggested that prices would correct as DTVs become commonplace.
Blockchain will be a "major strategic theme" in 2022, the CEO said.
Game development company Square Enix unveiled plans for blockchain and NFT developments on New Years Day announcement.
CEO discusses NFTs and Metaverse
Square Enix announced plans to develop blockchain, NFT, and Metaverse initiatives this weekend in a New Years Day letter from company president Yosuke Matsuda. In the letter, Matsuda noted that non-fungible tokens, or NFTs, gained a lot of attention last year. He called 2021 the "first year" for NFTs thanks to their rapidly growing user base.
Matsuda observed that NFTs have increased the liquidity of digital assets, but commented that NFT trading is somewhat "overheated" and speculative. Matsuda expects NFTs to experience price corrections as they become more common.
Matsuda also drew attention to the Metaverse, the VR trend that Facebook started in October. He said he hopes the Metaverse "will make changes that will have a more substantial impact on [Square Enix's] business "as the concept begins to take shape.
Blockchain strategy starts this year
Matsuda has not announced any specific NFT or Metaverse products. He said, however, that Square Enix had created a mid-term strategy in 2020 that would see the company focus its investments in AI, cloud games and blockchain games.
He added that decentralized blockchain games will become a "major strategic theme for [Square Enix] from 2022.
Matsuda explained that games that use blockchain tokens can provide incentives to play the game while also rewarding users for creating user-generated content for those games.
As with many other corporate NFT strategies, Square Enix has received public reaction. Users criticized the NFTs madness and expressed environmental concerns about blockchain mining.
Blockchain gaming is all the rage
Square Enix previously created a series of NFTs for its Million Arthur franchise in March 2021. These NFTs were not integrated into the gameplay but simply contained digital artwork.
In 2020, the company also participated in a $ 2.01 million funding round for Animoca Brands, the company behind the VR blockchain game The Sandbox and other blockchain games.
Square Enix is ​​one of the many game companies considering blockchain. Ubisoft recently launched its own NFT platform. Meanwhile, EA and Epic Games have expressed their openness to the technology, and GameStop is also developing an NFT market.
Other companies, such as Steam, have banned crypto and NFT outright, while brands like Xbox are just hesitant.
Disclosure: At the time of writing, the author of this article owned BTC, ETH, and other cryptocurrencies.