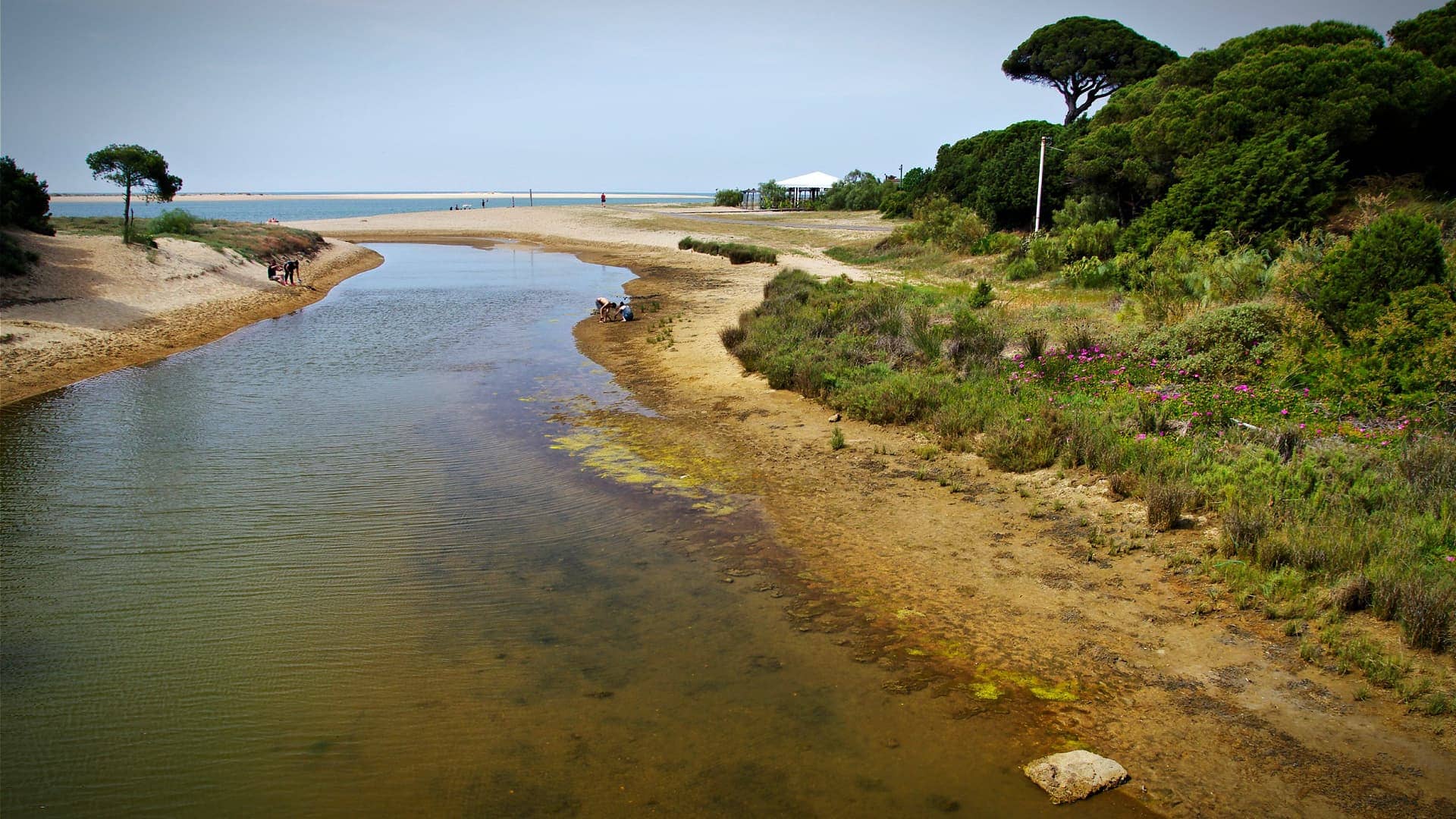 Spain launches new strategy against desertification
The Spanish government has announced a new global multi-annual action plan to combat desertification, a phenomenon that affects two-thirds of the country.
Desertification is seen as a growing threat to soil fertility and biodiversity in many regions, including some of Spain's most important olive-growing areas.
Desertified lands are the simplified vestiges of an original landscape… A desertified zone would take a very long time to regain its ecological reference functionality.
Until 2030, national and local authorities, researchers, non-governmental organizations, farmers and other stakeholders will participate in the national strategy to combat desertification (ENLD).
It aims to increase biodiversity and ecological resilience in the driest areas of the country while promoting actions to restore degraded soils.
See also:Study Reveals Impacts of Climate Change on Spanish Olive Sector
"The broader objective is to contribute to the preservation and recovery of the natural capital linked to the dry, semi-arid and dry sub-humid areas of Spain," the ENLD announced in a press release. ​"And progress towards land degradation neutrality by preventing and mitigating desertification and restoring degraded areas.
Andalusia, the largest olive oil producing region in the world and home to many very high density olive groves in the world, is one of the territories most at risk.
Among the drivers of desertification, the ENLD cites intensive agriculture, livestock grazing and overexploitation of water resources.
It also lists depopulation of rural areas, abandonment of forest lands, climate change and forest fires as concomitant causes of the worsening situation.
The national strategy will establish a network of experimental areas for land restoration and promote the conservation of water resources, soil conservation, land management and best forestry practices.
The strategy also calls for the creation of a national desertification atlas, a public information platform and a national council overseeing efforts to reverse desertification.
Although the restoration and recovery of the affected areas are among the main objectives of the new strategy, not all damage can be repaired.
"A desertified area would take a very long time to restore its baseline ecological functionality," said Gabriel del Barrio, landscape ecologist and desertification expert at the Arid Zones Experimental Station (CSIC). Olive Oil Times.
"Land degradation means total ecological simplification and resource depletion," he added. ​"Therefore, the concerned ecosystem has a weak basis for progress. For example, where topsoil has been eroded, it is very difficult to initiate appropriate ecological secondary succession. Of course it can and will be done, but it will take decades or centuries in arid areas."
According to Del Barrio, early warning and prevention are better alternatives, because restoration will succeed almost exclusively on land that has only slightly degraded.
"The best approach is to avoid reaching extreme levels of land degradation," he said. ​"For lands in use, therefore in moderate desertification, we found that the maximization of land management options is a plausible approach that remains compatible with profitability.
"By maximizing management options, I mean managing any practical land use in such a way that it has the potential to be modified for other land uses," Del Barrio added. ​"The more possible land uses become, the better.
"In ecological terms, this means reducing vegetation turnover, increasing biomass and allowing soil organic carbon to accumulate in the topsoil," he continued. ​"In terms of land use, this translates easily into management criteria that increase land value and the farmer's resilience in the long term.
While deserts are ecosystems that have adapted over time, desertification leads to a completely different environment.
"Desertified lands are simplified remnants of an original landscape," said Del Varrio, ​"Overexploitation, soil depletion and other factors have caused selective pressure towards opportunistic species," which has reduced biodiversity.
Experts believe that climate change is not the only cause of desertification, but can worsen the impact of anthropogenic overexploitation.
"The current prospect of a relatively rapid warming of the climate could have a significant impact on desertification," Del Barrio said. ​"First, it will act as a human-driven exploitation to deplete water, net primary productivity and other slow-renewing natural resources. Second, the speed of change can prevent the adaptation of natural ecosystems.
Del Barrio added that while Earth's climate has constantly changed, the rate of that change has been much slower, allowing ecosystems to adapt. However, he worries that these changes are happening too quickly for these systems to adapt.
See also:WMO says next five years will be warmer than last five
Problems caused by rapidly changing climate have also coincided with a trend towards intensive agricultural practices, which compounds these problems.
"Lately, land uses have become more and more intensive," Del Barrio said. ​"Particularly irrigated land. It has increased enormously in Spain, with a 14% increase between 2010 and 2019. Irrigated land occupies around 40,000 square kilometers and is responsible for 80% of the country's total water consumption.
"Assuming reservoir capacity remains constant and aquifers are gradually depleted, it follows that the margin of safety against droughts, heat waves and other adverse weather events is dangerously reduced," he said. added.
In June, Spain was hit by one of the worst heat waves in recent years. Coupled with seasonal forecasts, the heat wave prompted the National Weather Agency to warn citizens and farmers of a hot summer ahead for most of the country.
"The heat wave that has been recorded in Western Europe… has been described by the World Meteorological Organization as unusually early and intense," said José Ángel Núñez Mora, head of climatology at the Meteorological Center of Valencia. Olive Oil Times.
"The hot air mass spread from North Africa to Europe at an early date, before the summer solstice, bringing temperatures more typical for July or August," he added.
In the case of Spain, this anomaly lasted more than a week, with average temperatures reaching 10 ºC above the values ​​typical for mid-June.
"Several observatories have exceeded 40°C. Some of them exceeded their historical record for maximum temperature in the month of June," said Núñez Mora.
He added that parts of the country had recorded record temperatures last month, including San Sebastian in the Basque Country.
Record temperatures have also become more common, the meteorologist warned, with historic heat waves in 2017 and 2019.
"The Intergovernmental Panel on Climate Change (IPCC) has been warning for two decades now that a linear increase in average temperature would lead to an exponential increase in very hot days and in the frequency of hot days," he said. -he declares. ​"On the other hand, there would be a decrease in cold and very cold days, and cold spells would be rarer.
Núñez Mora said climate data collected over the past few years demonstrates that IPCC warnings are coming to fruition.
What he describes as a ​"not too pessimistic scenario "shows warm temperature anomalies rising by 5% of days in the last 25 years of the 20e century at 50% of the days during the last 30 years of the current century.
"Although the components of the Earth system are very different in their composition, physical and chemical properties, structure and behavior, all are linked by fluxes of mass, heat and momentum, which implies that there is no it is not about closed systems, but about all the subsystems. are open and interdependent," said Núñez Mora.
"Thus, a modification of one component, in this case that of the atmosphere, necessarily has an impact on the others, in particular the biodiversity and the fragile ecosystems of our Mediterranean environment", he concluded.
---
---