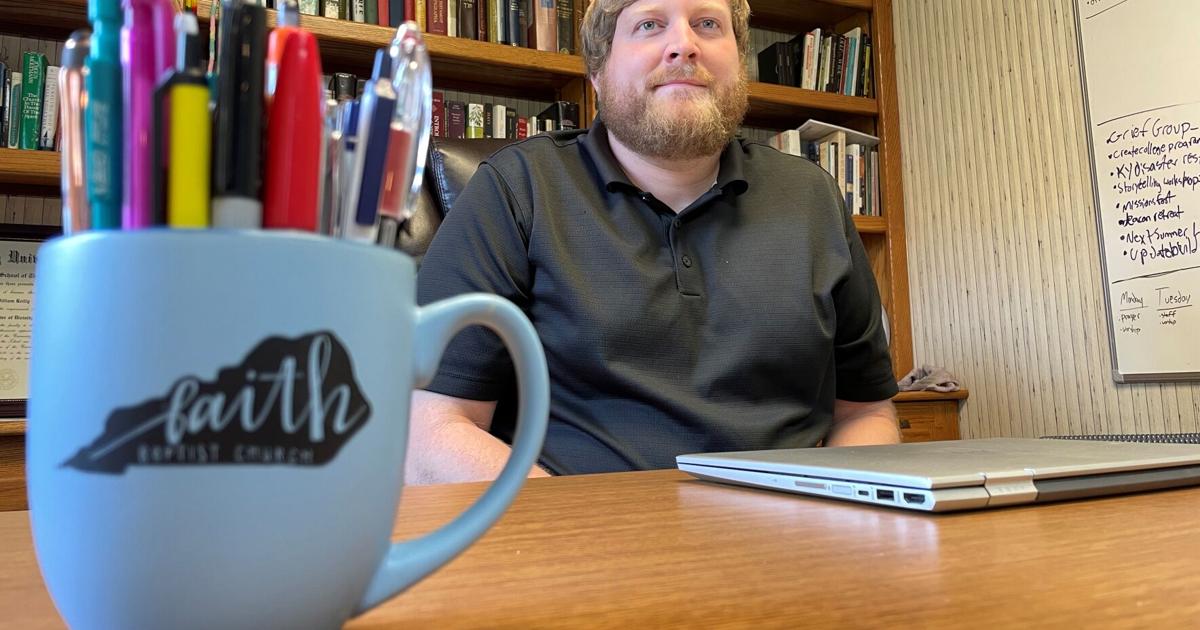 Payday Loan Program Aims to Rid Residents of Extra Debt | News
Faith Baptist Church is one of four churches in Kentucky working to help residents get rid of crippling debt through a payday loan program in partnership with the Commonwealth Credit Union.
When locals make a payday loan deal, interest rates and fees trap them in an almost inevitable cycle of debt, said Rev. William Reilly. Churches across the country have started payday loan programs in partnership with different credit unions to try to free vulnerable and poor populations from payday loan cycles, he said.
"It's taking advantage of people who have no other choice. It is to attack the poor and the abandoned whom our churches are supposed to care about. So, for several years, churches have been concerned about payday loans. They pushed payday loans, trying to make interest rates reasonable because the problem is interest rates are around 400% a year," he said.
Due to high interest rates, someone with a loan would spend about $90 a month to maintain the loan, not including interest and fees that arise over time, Reilly said.
The process is simple, Reilly said. Locals simply need to contact Faith Baptist Church, bring proof of income, regardless of the amount, and then documents showing their payday loan.
"With that, that's all we need. We send them to the credit union and the credit union gives them a cashier's check to pay off their payday loan, and then they take out a loan from the credit union at 3% interest. This ranges from paying $90 every two weeks to paying, over a period of one year, a total of $15 in interest. Like, that's the big difference," he said.
"Suddenly they can afford to live because they don't pay exorbitant fees, just because they were poor. There are no credit checks, there are no hurdles to jump through. You have the payday loan, you have proof of income, we'll get you a conventional credit union loan.
It's been hard to see individuals come to them out of desperation, but he wants to assure residents they're not alone, Reilly said.
"We've all been there," the pastor said. "I've been there. It's not your fault you had to go get a payday loan, and they're taking advantage of you. Let us help you out. Nobody's gonna judge you. Nobody don't think you're bad at finances, nobody thinks you're worse off because you have that.
"He's someone taking advantage of you, and we just want to help. And honestly, I hope you hear that, and that this can be a step in fixing your finances.
Sharon Felton created the loan program at Faith Baptist Church after working with the Christian Life Commission in Texas on other payday loan projects. When she first learned about payday loans, she was appalled and shocked that it was a legal practice, Felton said.
After an advocacy meeting in Washington, DC, with churches and organizations across the country, the group went to speak with lawmakers on the issue of payday loans.
"It was really, really fun and frustrating at the same time, because they couldn't see past, 'No, it's okay. It's the free market. It's just a business,' which m kinda drove him crazy because he preys on people," Felton said. "Literally, one of the payday loan companies in their employee handbook has a picture of a circle, and "They teach their employees how to trap people in the cycle of debt. It's literally in their manual. It's an intentional business model of trapping vulnerable people and getting as much money out of them as possible."
In Kentucky, the top three payday loan companies are headquartered in Missouri, Tennessee and Mexico, adding that the money isn't helping the state's economy, she said. Instead, Felton said the funds are leaving the state.
"The more I worked on it, the more frustrated I became. I think what was even more frustrating that lawmakers didn't do anything about it was that there didn't seem to be any help for people who are stuck in there," she said.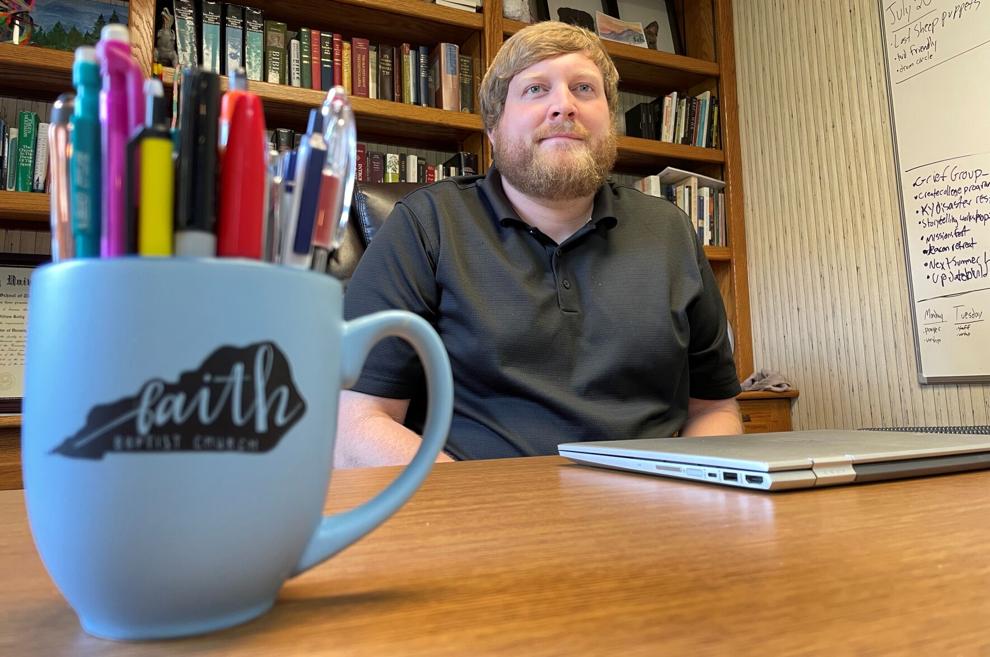 Felton continued to search for a way to help people in the cycle of debt caused by payday loans, traveling to conferences in various states until her husband presented a program at a church in Frankfort.
"Some members got together and said they were financiers and they thought they could help with that, so they created the program in partnership with the Commonwealth Credit Union, which has now grown to at least three, maybe four different places. Wherever there is a Commonwealth credit union, we can make this program work," she said, adding that other credit unions can also help.
If lenders capped their interest rates at 36% instead of 400%, it would make all the difference for individuals, she said. She added that lenders did this for the military when a bill was passed in Congress to cap interest rates for active duty members.
"Military leaders were finding out how stressed and pressured their soldiers were to literally not send them into the field if they had payday loans. They created this military loan law that capped it at 36% for active military. We just kept pleading and saying, if it's good for this, why can't we do it for everyone? No, they won't. The people who love payday loans are the payday lenders, lobbyists, and congressional legislators who get their money. We have them all in Kentucky," she said.
In Georgetown alone, Felton said she has counted at least four payday loan companies, which she says is excessive. She added that more often than not, businesses are also erected near poor or minority neighborhoods, next to clinics, etc., to put people in crisis in a position where they are more likely to buy a loan.
"There was one set up next to an AIDS clinic in one state. I mean, we're talking about the kind of people who run these places, not the workers, but the people who own them," she said.
"In Frankfurt once, one of the [loan] the workers who worked there came to get themselves a payday loan with the help of the church.
The first person the church was able to help brought her so much joy she cried, adding that it was exciting to finally be able to help people get rid of their unnecessary debt in some way. other.
"Working with lawmakers is like banging your head against the wall, so to be able to see progress is fantastic. In Frankfurt they have helped over 40 people, the dropout rate is minimal," he said. she said, "The beautiful thing is that they pay back, it puts money back in the pot, so you can help more people. They like knowing they are helping the next person.
Locals are also able to rebuild their credit score after taking out a credit union loan they can afford, Felton said, giving individuals a reasonable amount of time to repay their dues.
Reilly echoed Felton, noting that Faith Baptist Church has helped six people reduce interest rates and extra fees by switching to a credit union loan since January in Georgetown.
"Each time has been very exciting for us," Reilly said.
Those interested in more information or requesting assistance at the church can call 502-863-1537.