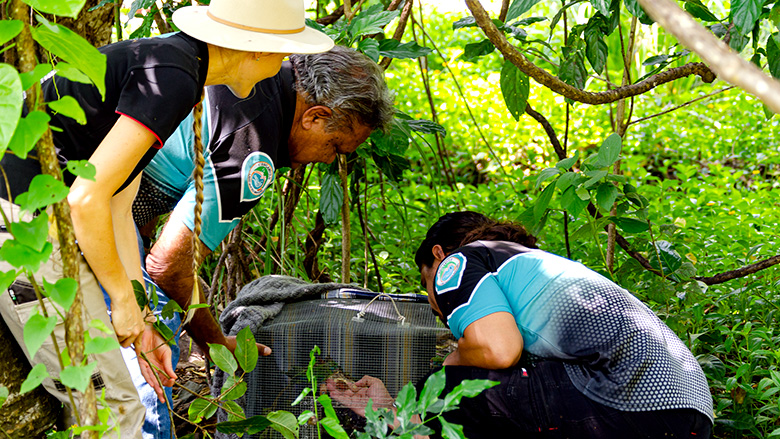 New funding structure targets biodiversity protection at Cairns Airport
Sally Reid, Executive Managing Director of Global Client Solutions at Commonwealth Bank, said NQA's innovative sustainability goals would build on a broad, long-term sustainability program and commit the business to ambitious results in this important area. .
"NQA is the first Australian organization to set a target to support the recovery of populations of threatened species, opening new avenues for the national sustainable finance market and highlighting the importance of preserving species diversity as part of the guarantee of a sustainable future," she said.
"We also commend NQA for engaging First Nations peoples to help achieve and report on these goals, as this honors the skills and knowledge of Aboriginal and Torres Strait Islander peoples and recognizes that they are the best placed to lead this important work as Australia's traditional guardians. ."
Other SLL sustainability goals include reducing Scope 1 and 2 greenhouse gas emissions to net zero by 2025, as well as a requirement to measure and reduce Scope 1 emissions. Application 3. The structure also supports improving opportunities for First Nations people by prioritizing procurement from contractors with a defined percentage of Aboriginal or Torres Strait Islander employees.
"These initiatives reflect the importance of tackling climate change, our stewardship of important natural habitats and the opportunity we have to ensure that Australia's First Peoples are empowered to contribute to our operations," said Richard Barker, Managing Director of North Queensland Airports.
"This agreement will accelerate our commitment to achieving ambitious long-term environmental and social goals," Mr. Barker said.
CBA acted as sustainability coordinator and lender on the transaction.
NQA's SLL breaks new ground for the Australian sustainable finance market, said Charles Davis, CBA's Managing Director of Sustainable Finance and ESG.
"Excitingly, the NQA's sustainability goals are a nexus between airport sustainability, biodiversity and First Nations people engagement work," he said.
"This transaction really shows the market how to take a more holistic approach at a time when many listed institutions are increasingly factoring biodiversity into their sustainability ambitions," Davis said.
Banner Image: North Queensland Airports Environment Manager Lucy Friend, along with Dawul Wuru Aboriginal Corporation Senior Ranger Brian Singleton and Project Manager Gavin Singleton, recently released a fig parrot double-eye on the grounds of Cairns Airport. It is an endangered species, and was cared for after being orphaned.