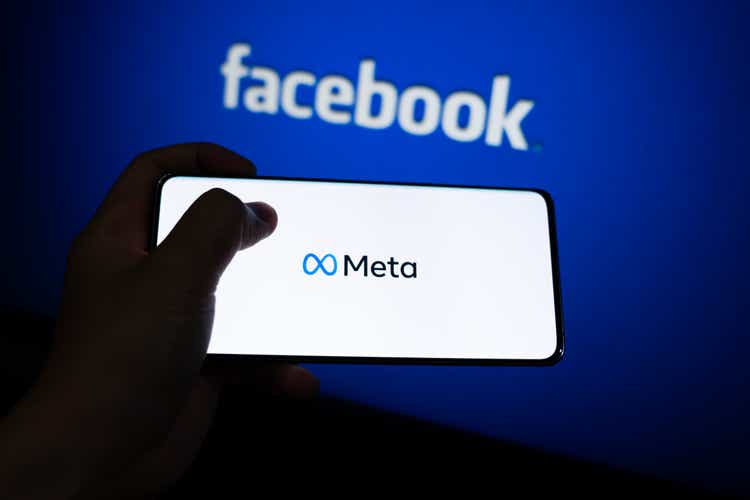 Meta Platforms weighs its first bond sale in a new capital structure (NASDAQ:META)
Meta platforms (NASDAQ: META) is considering a bond sale – its first – as it asks banks to hold investor meetings for such an issue.
Company may pursue senior unsecured debt offering after asking Morgan Stanley, JPMorgan Chase, Bank of America and Barclays to set up fixed income investor calls, according to Bloomberg.
According to the report, Meta is one of 18 S&P 500 companies with no outstanding debt outside of lease liabilities. But it has the capacity to issue up to $50 billion. And the company receives strong investment grade ratings from S&P and Moody's.
Meta noted in its second-quarter results that it had $24.3 billion available for share buybacks at the end of the second quarter.
Meanwhile, the company says its pivot to short video means it will end Facebook Live Shopping on October 1. You won't be able to create "product playlists" or tag products in videos.
This is news that caused a spike in Shopify.
"As consumer viewing behavior shifts to short video, we are focusing on Reels on Facebook and Instagram, Meta's short video product," the company said. "If you want to reach and engage people through video, try experimenting with Reels and Reels ads on Facebook and Instagram," where it's noted that businesses can tag products to discover.
The company launched Live Shopping events on Facebook and Instagram on November 1, 2021.
As communications and big tech stocks rally today, Meta (META) leads the pack, up 5%. Year-to-date, the stock is still down more than 50% (see a chart against the S&P 500 and Communication Services SPDR fund here).