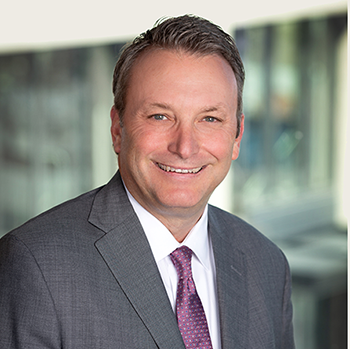 Keith Bradford Named Chairman of Olympia Development and The District Detroit
Ilitch Holdings Inc. in Detroit, a professional and technical services company, announced the promotion of Keith Bradford to president of Olympia Development and The District Detroit.
In his new role, Bradford will continue to work on innovative design, planning and development in The District Detroit, a 50-block area that includes Little Caesars Area, Comerica Park, Ford Field, Fox Theatre, Corporate Headquarters of Little Caesars, etc.
"Keith's work with our organization has been nothing short of exceptional," said Christopher Ilitch, President and CEO of Ilitch Holdings. "He has built a high performing team while being a strong advocate for impactful new development and the adaptive reuse of existing structures in our community."
Bradford brought more than 30 years of experience to Ilitch Holdings in June 2018 and has since served as senior vice president of Olympia Development and The District Detroit. He is responsible for leading the professional planning, leasing, design and project management for real estate operations in the District of Detroit. He will continue to be responsible for facilities such as Comerica Park, Little Caesars Arena, the Fox Theater and other office buildings.
Despite the global pandemic, Bradford has maintained steady progress in the Detroit District through improvements in professional sports, entertainment, residencies and education. The District of Detroit recently announced the Detroit Center for Innovation developments and the planned landmark renovation of Henry Street Apartments and @150 Bagley Residences.
"I am honored by this continued opportunity to create developments that produce positive economic and social impact for the people of Detroit, while bringing new jobs and opportunities to our city, region and state," Bradford said. "We have a great team, great partners and an ambitious vision. I look forward to continuing our work to bring this ambitious vision to life.
Prior to joining Ilitch Holdings, Bradford spent 23 years at Walt Disney World in Orlando, including nearly nine years as vice president of Disney Springs. In this position, heLead the effort to double the size of Downtown Disney and rebrand the product as Disney Springs. As part of the redevelopment, Brandford and his team added over 13 new restaurants and 70 new outlets to the existing portfolio.
For more on last week's announcement of new The District Detroit updates, read the article by DBusiness here.