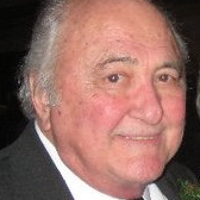 January 22 – KPC Media Group Editor Emeritus George O. Witwer Dies at 92 | fwbusiness
KENDALLVILLE — George Osburn Witwer, publisher emeritus and principal owner of KPC Media Group Inc., died suddenly but peacefully on the afternoon of January 20 at his home in Key West, Florida. He was 92 years old.
A graduate of Yale University, Witwer served a brief stint at the Central Intelligence Agency (CIA) where he met his future brother-in-law and close friend, Ambassador James R. Lilley. He worked for several years on the East Coast as a journalist before becoming editor and general manager of The News Sun, Kendallville, in 1962. He purchased Kendallville Publishing Co. (the forerunner of KPC Media) in 1969 and led the company's spectacular growth over the years. He retired as a publisher in 1996 but remained active on the company's board of directors.
A longtime community leader in northeast Indiana, Witwer has served on numerous civic and community boards and was named Kendallville Citizen of the Year by the Kendallville Area Chamber of Commerce in 1998. 2007, he received the Charlie Biggs Commitment to Community Lifetime from the Hoosier State Press Association. Excellence Award. He also received a Lifetime Achievement Award from the ACD Festival Board of Directors for his service to Auburn and the ACD Festival.
Born September 27, 1929 in Owosso, Michigan, he was the son of George Mohler Studebaker Witwer and Jane Osburn Witwer. The family lived in South Bend at the time of his birth and he grew up in South Bend.
Witwer attended the Hotchkiss School, a college-preparatory boarding school in Lakeville, Connecticut, and received his bachelor's degree from Yale University, New Haven, Connecticut, in 1951.
On October 12, 1951, at Fort Myer Memorial Chapel, Fort Myer, Virginia, he married Dorothy Lee Booth, daughter of Colonel Waller Beall Booth Jr. and Dorothy Armstrong Taylor Booth. She preceded him in death on September 21, 2015.
In an interview at the time of his retirement, Witwer said he first applied for the position of editor and general manager in Kendallville in 1958, after the death of longtime publisher Ralston V." Busty" Fischer. At the time, Witwer was quitting his newspaper jobs in New Haven, Connecticut to start two buyers' publications and a small printing company in Connecticut. He was passed over for the position in Kendallville, but learned that the same position was opening up four years later while working in New York.
Wyman Finley, attorney for Alice Merica, owner of Kendallville Publishing Co., telephoned Witwer's father in South Bend, and an interview was quickly arranged.
"By a startling coincidence, I was about to fly to my parents' house in South Bend for the weekend. I agreed to come to Kendallville on a Saturday and talk with Ms. Merica and Wyman," Witwer said. "They struck me as lovely people…Wyman, with his gracious manners. Ms. Merica was still bright, beautiful and smiling at 97. She looked like the late actress Helen Hayes. At the time, Ms. Merica was the oldest newspaper publisher in the United States.
"Mrs. Merica explained to me that before the death of her husband, Charles O. Merica, in 1918, she had promised him never to sell The News Sun during his lifetime; but I could buy it from his estate. Frankly, no one lived beyond 97 at the time. I doubted I would have long to wait," he said.
Mrs. Merica died on January 25, 1969, at the age of 103.
A journalist at heart, Witwer covered the devastating Palm Sunday tornado of April 11, 1965, the deadliest outbreak in Indiana history. He and his reporter Jim Phillips were the first reporters on the scene in Rainbow Lake, Shipshewana. Nineteen people died in the storm in LaGrange County. A total of 271 people have died in six Midwestern states, including 137 in Indiana.
Witwer said the biggest story he personally covered for The News Sun was the bitter issue of school consolidation in Noble County that dominated the news in the early 1960s. 'West Noble school board member forced off the road on his way to a school board meeting by someone who wanted to stop him from voting.
Witwer has been active in the Kendallville community over the years, a member of various clubs and a member of numerous board and fundraisers. He was also involved in the Auburn community after purchasing The Star newspaper in Auburn in 1971. He established funds in community foundations in Noble, DeKalb, Steuben, and LaGrange counties.
Under Witwer's leadership, KPC Media grew to become the media company with the greatest reach in northeast Indiana. KPC Media owns three daily newspapers (Kendallville, Auburn and Angola), five paid weeklies, four free weeklies, a regional business newspaper, four news and information websites, a commercial printing plant and direct mail operations.
In 1989 Witwer and his wife made Key West, Florida their second home. They were active in Reef Relief, an organization focused on saving coral reefs through research, education and political action. Additionally, they were active with Samuel's House, a non-profit organization for homeless and/or battered women and children.
Surviving are four children and their spouses, Grace and Terry Housholder of Kendallville; Sally and Richard Stolz of Rockville, Maryland; Violette and Phillip Wysong of Wawaka; and George Booth and Dianne Witwer of Bluffton; and 14 grandchildren. Her 22nd great-grandchild is expected in early February.
Also survived are a sister and brother-in-law, Violette and Richard Sutton of Greenville, Delaware; and a sister-in-law, Sally Booth Lilley of Washington, D.C.
In addition to his wife, the preceding in death was his brother-in-law, Ambassador James R. Lilley, on November 12, 2009.
He was baptized on October 28, 2017.
Memorial services will be held at later dates in Key West and Kendallville.