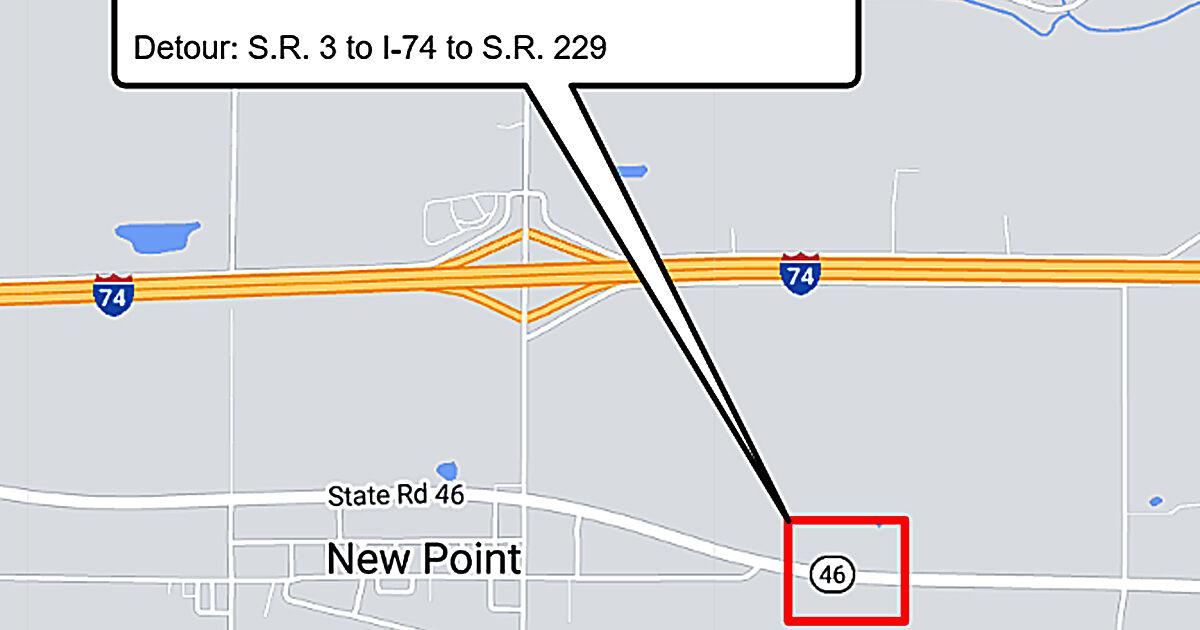 Ind. 46 to close for structural replacement near New Point | Local News
DECATUR COUNTY — Indiana Department of Transportation contractor Dave O'Mara Contractor Inc. plans to shut down Ind. 46 beginning on or after Monday, September 26, for a culvert replacement project in Decatur County.
The road will close just over nine miles east of US 421 for up to 45 days between CR 850 E. and CR 950 E. near New Point. Traffic will be routed along the Ind. 3, I-74 and Ind. 229 during closing.
The million dollar contract was awarded to Dave O'Mara in September 2021 and includes two additional projects on the Ind. 46, both located in Decatur County; a small structural replacement near Morris that was completed last month and a deck replacement on the Ind Bridge. 46 on Sand Creek scheduled for next year.
INDOT reminds drivers to slow down, use caution, and stay alert for workers and equipment in active construction zones.
All work is weather dependent and times are subject to change.
Stay informed
Motorists in Southeast Indiana can monitor road closures, road conditions, and traffic alerts at any time via:
Facebook: facebook.com/INDOTSoutheast
Twitter: @INDOTSoutheast
TrafficWise: 511in.org
Mobile App: iTunes App Store and Google Play Store for Android.