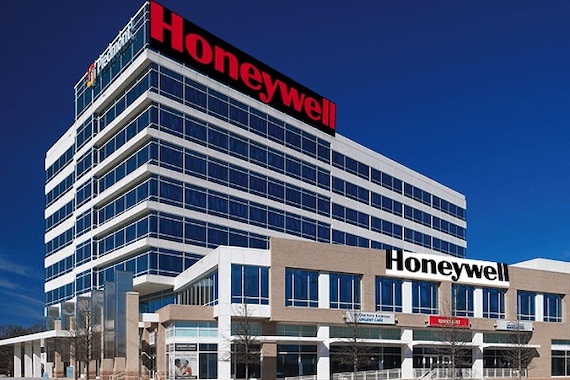 Honeywell and Swades Foundation partner for holistic development of rural communities in Maharashtra
Maharashtra: Honeywell Hometown Solutions India Foundation (HHSIF), the philanthropic arm of Honeywell India, and Swades Foundation, a non-profit organization that has built rural communities in Maharashtra, have entered into a three-year partnership to create holistic rural development rural community empowerment program in Raigad and Nasik districts of Maharashtra.
During the first year, the program will focus on drinking water, irrigation, education, sanitation, energy, environment and the creation of livelihoods for disadvantaged families in the districts of Raigad and Nasik, covering over 10,000 people in 20 villages.
Ashish Gaikwad, President of Honeywell India and Director of HHSIF, said, "Honeywell's partnership with the Swades Foundation is part of our broader commitment to having a lasting and measurable impact on the communities we serve. Over the next three years, we aim to address the fundamental challenges of affordability and access to basic health, education and clean water, and to empower communities with sustainable livelihoods. .
Mangesh Wange, CEO of the Swades Foundation, said, "This partnership with Honeywell further strengthens our commitment to lifting rural families out of poverty. We help community members aspire for an "Adarsh ​​Gaon" and build a positive attitude to make their village a dream village. This partnership is essential in unlocking the potential of many members of the rural community and helping them lead independent lives. »
The holistic rural development program aims to improve the standard of living of the villagers through access to running drinking water, internal toilets and solar lighting in houses and streets. This will help rural women and adolescent girls overcome the challenges of open defecation and reduce the drudgery of fetching drinking water from community sources. Solar-powered lights offer an eco-friendly and sustainable alternative to traditional oil-based lights.
The program will train young people, encourage entrepreneurship and provide opportunities for gainful employment. This will enable rural youth to earn a living in their own villages and stem migration to urban areas. Some of the avenues include dairy farming, poultry farming, fish farming and setting up mini flour mills.
The program provides full scholarships for students to pursue higher education or professional courses after completing high school.
Swades' holistic rural development model is scalable, replicable and sustainable. By establishing fruitful links between the community and the government, the model becomes self-sufficient, with villagers owning and developing development projects.
Disclaimer: This press release is automatically generated. The CSR Journal is not responsible for the content