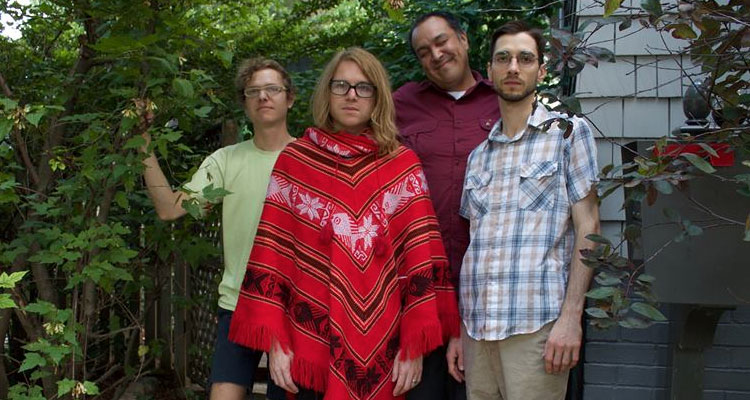 Explore Ravi / Lola's enigmatic "Organization Structure" video
When we think of 21st century psyche music, we tend to think of heavy rock and loaded with effects. But there is another side of the modern psyche – a softer, more melodic side that trades the swirling dervishes of noise for baroque instrumentation and lyrical soaring. For three years, Milwaukee's Ravi / Lola has represented this latter side with great effect. The group's 2015 album, II: Ravi's tramadol, was a collection of 20 titles by childish psychedelia and clever pop crafts. Now Ravi / Lola is releasing a teaser for her follow-up recording, Reshape the shoulders, with an enigmatic video for the equally enigmatic "Organization Structure".
Filmed and edited by Aaron Bradley, the video shows Ravi / Lola frontman Casey Seymour walking through a dark house by candlelight to discover the mysterious faces of bandmates Nick Wieczorkowski, Anton Sieger, Robert Thomas (speaking in a hand-held shower head, natch), and much himself. An outdoor interlude interrupts the nocturnal research and highlights the subtle vibe of Wes Anderson from the clip.
Ravi / Lola will celebrate the release of Reshape the shoulders Friday June 2 at Company Brewing. Phylums and Blue Unit will play in support. Prior to that, the band will perform at the Milwaukee Psych Fest Saturday May 13 at Company Brewing.