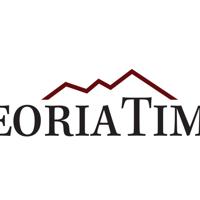 Credit Union West Employees Donate to Rescue Group | Business
In their last donation to EmployeesCARE in 2021, Credit Union West employees donated $ 5,257.50 to United Animal Friends, a non-profit animal rescue organization. United Animal Friends was chosen because of their ongoing work to find forever pet homes in Yavapai County.
United Animal Friends is a non-profit, volunteer group that provides rescuing resources and services to animals and those who care for them in Yavapai County. In addition to finding homes for the animals, the group also runs impactful programs such as low-cost sterilization and sterilization procedures and a community pet food bank, and provides funds for medical care for the animals. 'emergency.
Since its founding in 2003, United Animal Friends have placed over 6,000 pets in loving homes, helped spay or neuter over 20,000 cats and dogs, provided over 400,000 pounds of pet food for families. who could not afford to feed their pets, and funded more than 1,000 emergency veterinary services.
To support their efforts, executives at Credit Union West presented Joellyn Nusbaum, president of United Animal Friends, with a donation check on December 29 at their Prescott branch.
"This donation will help house, feed and care for countless pets over the coming year," Nusbaum said. "We are very grateful that we can continue to provide these services to residents of Yavapai County and their pets. "
This charitable donation was made possible through Credit Union West's employee-funded program called EmployeesCARE. The program raises funds for a local nonprofit organization selected by employees each quarter. In 2021, President and CEO Karen Roch challenged employees to increase donations and help nonprofits struggling with the pandemic by providing her own personal funds to match the program donation each quarter. .
"I am very proud of our employees who continue to take on this challenge throughout the year," said Roch. "Credit Union West is honored to join United Animal Friends' mission to help animals and their caregivers. "
This is the fourth and final donation from Credit Union West employees in 2021, totaling more than $ 18,000. Credit union staff hope to raise even more funds in 2022.
Anyone interested in donating or volunteering with United Animal Friends can find more information and resources at unitedanimalfriends.org.
TP