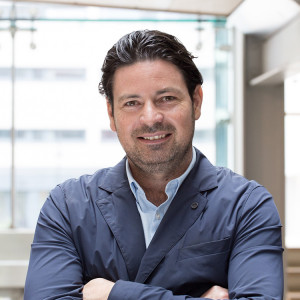 Civic Engineers announces new structure to help company 'mature and evolve'
Civil, structural and transport engineering firm Civic Engineers, which has a studio in Glasgow, has announced a corporate reorganization and expanded board expertise with the appointment of a new non-executive director.
Operating across the UK, Civic Engineers has studios in Manchester, London, Glasgow and Leeds. The practice was an early advocate of climate-friendly design principles and works to create inspiring structures and places that positively impact society and the environment.
The company has enjoyed significant success since its founding over nine years ago, recording growth with each successive year. This has accelerated in recent years as the investment, engineering and real estate sectors have embraced the ESG agenda and the need for more sustainable and human-centric design.
---
---
In its most recent accounts, for the financial year ending February 2022, the firm recorded revenue of £10.7 million and profit of around £1 million, which allowed significant reinvestment in the business. These positive results provide valuable working capital and financial resilience, especially in light of the economic headwinds we are currently facing.
From 12 people on the team at its founding, the practice has grown to 162 employees. He worked hard to address the gender imbalance in engineering, recruiting a 50/50 split of male and female graduates and bringing the organizational balance to 60/40.
Due to this growth, Civic Engineers is changing its structure and management to better reflect its operational scale and to enable the creation of systems to continue to support the delivery of a wider variety of high quality projects.
The practice created a parent company, with a board of directors made up of chief executive Stephen O'Malley, chief operating officer Julian Broster, a new chief financial officer and non-executive directors. The creation of the company will allow the practice greater latitude to consider the strategic direction of the group, as well as new complementary service offerings and other growth opportunities so that its current and future customers can benefit from a increased variety of exceptional quality projects.
---
---
Managing Director Stephen O'Malley said, "When we founded the company, our goal was to put the community at the heart of our processes and deliver great benefits for the environment and neighborhoods.
"This balancing of interests is now commonplace, with digital innovation enabling vastly different lifestyles, accelerated by the pandemic, causing people to think about their priorities. Growing confidence in these principles means that our deep-rooted pedigree in sustainability is now recognized and appreciated by a growing part of the market and society.
"Following our successes, we needed to establish a new structure to help the company mature and pursue its mission, while delivering innovative solutions to our customers and maintaining high levels of satisfaction within our team. We intend to maintain our fantastic people culture while making a major impact in a way that only engineers can.
To help with the restructuring and new vision of Civic Engineers, the company has appointed Dominic Miller as a non-executive director.
---
---
Mr. Miller is co-founder and former COO of Fishawack Health, a global commercialization partner for the biopharmaceutical, medtech and wellness industries, primarily based in the US and UK.
Mr. Miller said, "I am delighted to have joined Civic Engineers. The company has an impressive track record over the past 9 years and most importantly it is a practice that has brought its values ​​to life as it strives to realize its vision. With the incredible portfolio of UK-wide projects and the strong culture that has developed within its diverse team, I look forward to working with them to help the business grow and develop from meaningful way and to enable civic engineers to have an even greater impact. ."
Mr O'Malley added: "It has been fantastic to bring Dominic to the team. His experience growing a business and realizing opportunities will be invaluable as we move forward.
---