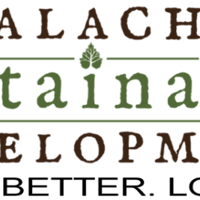 Appalachian Sustainability Plans Farm-to-Table Fundraiser | Sunday stories
Submitted by Sylvia Crum
DUFFIELD, Va. — A farm-to-table fundraising dinner will bring together locally sourced foods and locally produced ciders to benefit Appalachian sustainability.
ASD's second annual fundraising dinner will be held Monday, May 2 at 6 p.m. at the Tumbling Creek Cider Company, located on Kelly Ridge Farms, LLC, in Meadowview, Virginia. Tickets are $60 per person and must be purchased in advance under the events tab at: https://asdevelop.org.
All proceeds go to Appalachian Sustainable Development. The event sponsors are Cary Street Partners and Renaissance Properties, LLC, both of Abingdon, Virginia.
A limited number of 52 guests will enjoy the locally sourced three-course seasonal meal, accompanied by Tumbling Creek ciders, pressed and fermented on site. Places will be allocated on a first-come, first-served basis. Guests can sit at tables located inside the production plant or outside on the newly created outdoor patio (weather permitting). Layers and sturdy shoes are suggested.
Guests are encouraged to wear masks to support their personal comfort level.
Chef Bradley Griffin, formerly of Sarah Jean's Eatery in Glade Spring, Va., will source seasonal ingredients to prepare and serve a sit-down meal showcasing the best local spring dishes.
Upon arrival, you can enjoy local crispy breads, cheeses and pickled appetizers. Dinner begins with a colorful spring salad made with local lettuce, farmer's market vegetables, and pickled items tossed in ASD's own Appalachian dill and cucumber dressing. The second course features locally cured and smoked pork belly, tender asparagus, peach sauce and tangy green cabbage sauce. The Appalachian Harvest Pumpkin Butter Chess Pie will be served last with a glass of tart apple cider vinegar. Each course is expertly paired with locally sourced Tumbling Creek ciders.
Guests arriving before 5:00 p.m. are invited to enjoy a special orchard tour, led by the co-owners of the Tumbling Creek Cider Company. Guests can also purchase additional ciders before and after dinner.
Tumbling Creek Cider Company was started by four friends in 2018 with a mission to create high-quality, apple-to-bottle cider with a focus on Southwest Virginia. With a focus on craft cider, Tumbling Creek built its production facility, then began grafting cider apple trees and building the orchard. In 2020, she opened her tasting room in Abingdon. Learn more at https://tumblingcreekcider.com.
Live better. Locally. This is what drives ASD's commitment to its mission to build a thriving regional food and agriculture system that creates healthy communities, respects the planet, and cultivates profitable opportunities for Appalachia. What began as opportunities for struggling tobacco farmers to grow fruits and vegetables have grown into sustainable solutions to regional challenges that impact economic development, workforce development, access to food, health and well-being. Since its beginnings in 1995, ASD has expanded its reach from northeast Tennessee and southwest Virginia to include partners in West Virginia, Ohio and Kentucky, allowing the organization to bring resources back into the region. To learn more, visit https://asdevelop.org.