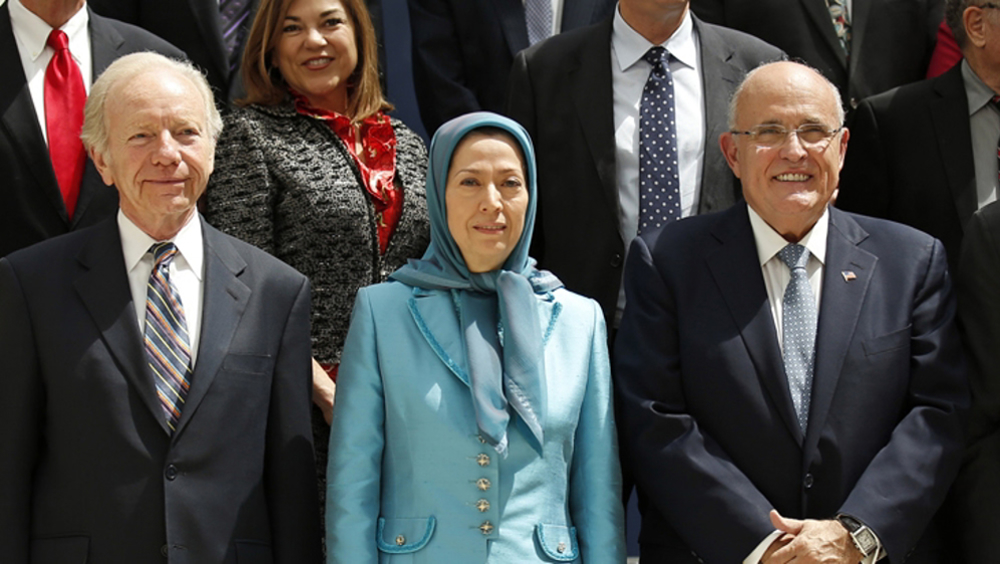 Anti-Iran terror group MKO cancels summit over 'security threats'
Jthe anti-Iranian terrorist group Mujahedin-e-Khalq Organization (MKO) postponed a summit just hours before its start due to what the notorious terror group claimed were "security threats".
The so-called Free Iran World Summit was scheduled to take place on July 23-24 in front of the MKO headquarters in the Albanian capital of Tirana.
In a statement on Friday, the notorious group said the event had been postponed "upon the recommendations of the Albanian government, for security reasons and due to terrorist threats and conspiracies."
Albanian authorities have yet to comment on the matter.
The US Embassy in Tirana on Thursday night tweeted a "potential threat" targeting the summit and warned its citizens in Albania to avoid attending the event.
The annual summit was hosted in Albania after the Balkan country agreed to host some 3,000 members of the anti-Iran terror group at the behest of Washington and the United Nations in 2013.
After its founding more than 50 years ago, the MKO launched a campaign of bombings and assassinations in Iran. Of the nearly 17,000 Iranians killed in terrorist attacks over the past four decades, around 12,000 were victims of the group's terrorist acts.
The little-known terrorist group is currently based in Albania, where it enjoys freedom of activity after being delisted by the European Union and the United States in 2009 and 2012 respectively.
Regardless of its disrepute in the world, the MKO has organized many big events in recent years, attended by senior US, Israeli and Saudi officials, including former US Senator John McCain, former New York Mayor Rudy Giuliani, former US Senator Joe Lieberman. , and former director of the Saudi intelligence agency Turki bin Faisal Al Saud.
Last week, Iran's Foreign Ministry updated its sanctions list of former and current US officials and individuals who deliberately support the terrorist organization Mujahedin-e-Khalq.
Those blacklisted include former Secretary of State Mike Pompeo and former White House national security adviser John Bolton, who attended meetings of the terror group. Senator Ted Cruz and Senator Bob Menedez are also among the other nominees.
The ministry said US officials supported the MKO terrorist group by participating in its rally, acknowledging their terrorist acts and aims as well as providing political and propaganda support to it.