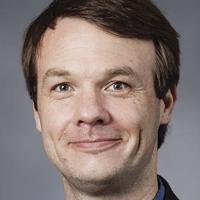 Agency welcomes a new Director of Community and Economic Development | Local News
Community and Economic Development also uses Community Development Block Grant funding provided by the North Carolina Department of Commerce for grants related to dispersed site housing, economic development, infrastructure, and small business assistance. The department also helps with grants provided by the North Carolina Housing Finance Agency, including the Urgent Repair Program and the Single Family Rehabilitation Program.
Other grant opportunities include the Clean Water Management Trust Fund, Parks and Recreation Planning, Recreation Planning and Building Reuse and Restoration Grants Scheme, and the Infrastructure Grants Scheme through the funding from the North Carolina Center for Rural Economic Development.
"It's a great opportunity with a great organization," Willis said. "I look forward to bringing my experience to the WPCOG to help them continue to create a positive impact for the region."
Sherry Long, deputy executive director of WPCOG and former director of community and economic development, praised the hire.
"I'm thrilled to have Ben join our team," Long said. "His skills and enthusiasm are a perfect fit to lead the community and economic development department.
Anthony Starr, executive director of WPCOG, agreed.