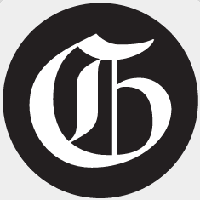 A LOOK BACK | Dem chairman proclaims tax structure lured Hewlett-Packard to Colorado | Colorado Politics
Fifty years ago this week: Democratic state chairman Fred Betz Sr. told a Loveland Jane Jefferson Club rally that good government is about bringing prosperity to Colorado.
In his remarks, Betz offered a few verbal jabs at Republican critics of the Democratic state administration: "They need help sharpening their mirrors," Betz said.
Adding that while Republicans still seemed to complain that the new taxes were driving industry away from Colorado, Betz said he had numbers showing Colorado led the nation in economic growth.
"Hewlett-Packard Company Chairman David Packard told Governor McNichols that his company chose sites in Loveland and Colorado Springs because they believed the state's institutions of higher education were exceptional" , exclaimed Betz.
Betz said new industries, like Hewlett-Packard, are going to be good for Colorado's schools and roads thanks to the tax revenue they generate for state coffers.
"They know it takes money to provide these facilities," Betz said. "Therefore, low taxes are unattractive to them. Our excellent program for higher education – supported by a realistic income tax program – not only strengthens secondary education, but builds three great colleges and universities within minutes of Loveland.
In other news, US Senator John Carroll told the Colorado Statesman shortly after his flight landed in Colorado that inflation had replaced war as the top concern for US voters.
"President Kennedy's wise leadership and calm tenacity have dramatically reduced the fear of war that people had a year ago," Carroll said. "People are currently very concerned about consumer issues. They fear a resurgence of inflation and express the firm hope that the president's programs in the field of economic action will bring price stability. Many of them are also very concerned about large federal deficits.
Thirty-five years ago: Less than a month after announcing his candidacy for president, United States Senator Gary Hart of Colorado withdrew from the race. Democratic National Committee member Michael Muftic said he was deeply saddened by the circumstances that forced his "good friend" to step down.
"I knew him a few years before he ran for the US Senate," Muftic said. "And I was one of the first to tell him in 1984 that he was presidential material. I worked hard and contributed to him, and I thought he had a great chance of winning the appointment. I am so sorry for his wife and children.
Hart's presidential bid was quickly derailed after reporters, who were camped outside his Washington DC townhouse, said a woman – later identified as Donna Rice – entered Hart's home at midnight on Friday and n hadn't left on Saturday night.
Hart's campaign manager, William Dixon, said Hart would not honor the allegations with a comment because it was "murder and harassment."
Muftic, however, told the Colorado Statesman that he wasn't surprised by what happened when Hart's wife was conveniently in Denver.
"There was a lot of talk in 1984 about the questionable behavior people were picking up on about him," Muftic said. "There was a lot of hearsay, rumours, but nothing concrete. I didn't know anything myself, but there was a lot of talk about his personal life. You take a chance as a favorite. If there was something between him and Donna Rice, then his judgment wasn't the best.
While Muftic said he thought Hart should have confided in his close friends about the situation, he said as a doctor he learned to be "cool, calm and collected".
Less than twelve hours after Hart withdrew from the presidential race, Muftic threw his support behind US Senator from Delaware Joe Biden's campaign for the Democratic nomination.
"We can either do nothing and dream for the rest of our lives," Muftic surmised, "or we can jump on another bandwagon. Joe Biden has those qualities. He's a thinking man with Jeffersonian charisma and a better speaker.
Rachael Wright is the author of the Captain Savva Mystery series, with degrees in political science and history from the University of Colorado Mesa and is a contributing writer at Colorado Politics and The Gazette.