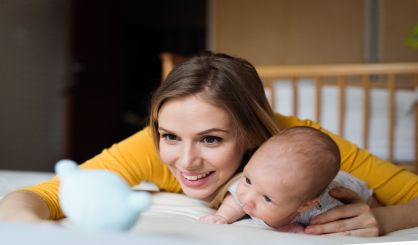 A group seeks to start a diaper bank in Benton Harbor-St. Jo
A group in the Benton Harbor-St. The Joseph area is launching a diaper bank for mothers who need a little help. Speaking to Benton Harbor Town Commissioners on Monday, June Bowman with United Through Motherhood. She said the group came together through community discussions and learned that some mothers struggle to get enough nappies for their babies, which creates big problems.
"We're the only lakefront south of Grand Rapids that doesn't have a diaper bank for our community, and it's badly needed," Bowman said. "As we've learned from mothers who take their kids to daycare, if they don't have enough diapers to take their kids to daycare, they miss a day of work."
Bowman said the group collected about 1,500 diapers, but that's a tiny fraction of what's needed. He arrived with a group based in the Netherlands who filled a semi-trailer with them and his aim now is to do the same. The group currently collects donations at Mosaic in Benton Harbor and a diaper pickup site is at the Center for Better Health in Benton Harbor. So far, the moms have been helped by organizations including the YMCA. They are growing and will host events in the community, including a book reading, to spread the word.